Dayton T. Brown, Inc. Hosts 2021 Children's Winter Wonderland Walk-Through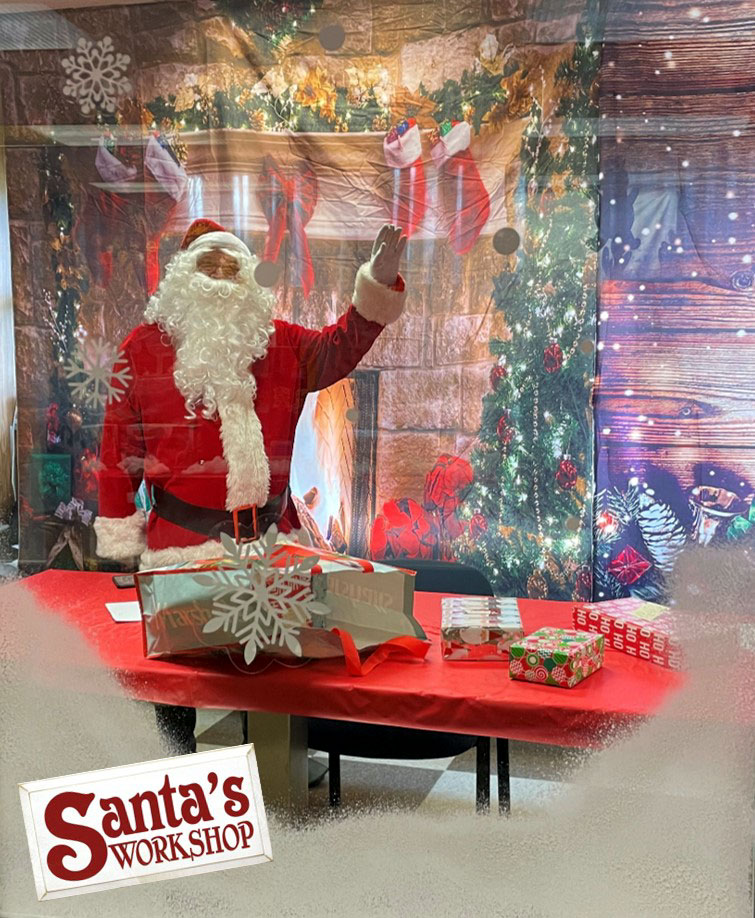 BOHEMIA, NY - We kicked off the holiday fun on Saturday, December 4th, with our annual Children's Christmas party for employees and their families. The Winter Wonderland Walk-Through themed event was held at the Bohemia, NY facility and social distancing protocols were in place.
Families took photos in front of the beautifully decorated tree, strolled through the Winter Wonderland filled with magical lights and decorations and waved to Santa who was hard at work in his workshop filling his sleigh with presents. Festivities included games, raffle prizes, and each child received a special gift along with a stocking filled with toys and candy. Everyone received a treat box filled with brownies and cookies and enjoyed delicious hot chocolate.
Several of Santa's helpers were also on hand to provide raffle tickets, take photos, coordinate games, help families to distance and clean all touch surfaces between visits making for an enjoyable and safe day for all!
About Dayton T. Brown, Inc.
Dayton T. Brown, Inc. (DTB) has been synonymous with the pursuit of excellence and customer service for over 70 years. As a leader in the fields of testing, engineering, logistics, technical publications, and military mission systems, DTB has gained national respect and recognition. The Company was founded in 1950 and is headquartered on 32 acres in Bohemia, NY. Today, the Company is composed of three divisions, whose operations are widely diversified yet complement one another.
The Engineering & Test Division provides testing services for aerospace and defense, life support and survival equipment, and automobile, rail, transit, and other systems. Standalone engineering services include component and system evaluation, design and fabrication of specialized test equipment, field data acquisition, instrument calibration, design and failure analysis, preparation of test procedures, product improvement and reverse engineering services.
The Technical Services Division provides technical documentation and logistics/maintenance planning. Typical publication and illustration services include technical writing, technical illustration and graphics, data conversions, parts listing, and S1000D training and support. Logistics services include parts provisioning, supportability analysis, level of repair analysis, and other maintenance planning support.
The Mission Systems Division supports DoD rapid prototyping and limited production of updates to military aircraft and ground systems with a focus on the Intelligence, Surveillance, and Reconnaissance community. We offer the breadth and depth of engineering expertise required to understand system requirements for design, prototyping, production, and support, delivering the best solution for your mission-critical program.