DTB Contact Information & Locations
---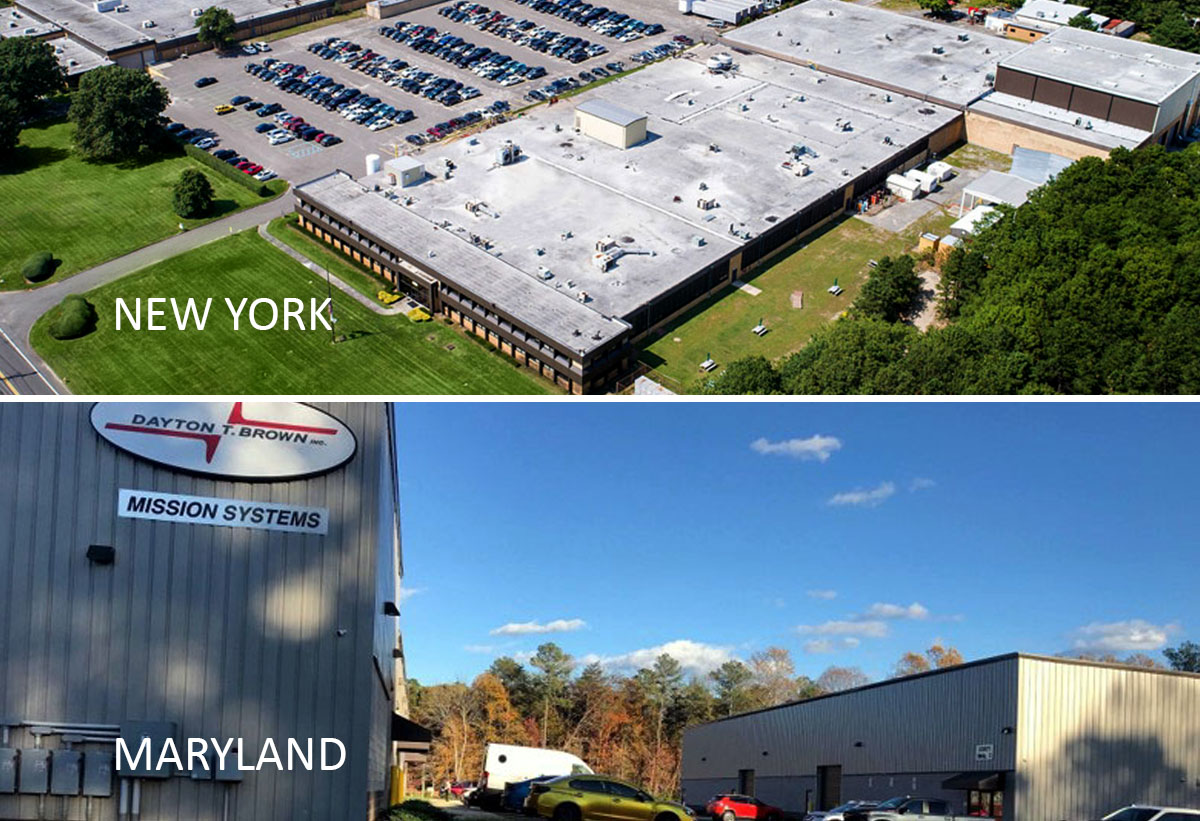 DTB's 32-acre corporate, laboratory, and technical campus in New York features the largest and most thoroughly equipped independent engineering and testing lab in the US.
Hours of Operation:
Monday – Friday 8:00 am – 4:30 pm (EST)
Location:
Dayton T. Brown, Inc., 1175 Church St., Bohemia, NY 11716
Engineering & Test Division:
test@DTB.com
| Toll-Free Service/Sales: (800) 837-8456
Technical Services Division:
tech@DTB.com
| Toll-Free: (866) 300-1701
Local activities and attractions:
In order to help you find your way around the area, we have compiled a listing of local amenities for your convenience. For places to stay, things to do, where to eat, and more – please download our Visitor's Resource Guide.
Tell us your requirements –
Visiting DTB? Here's what you need to know:
The safety and security of our employees, customers, and programs is our top priority
You will be required to show your valid, government-issued ID upon arrival
Photographic equipment is not permitted inside of our secure facilities, unless prior arrangements have been made and authorization has been granted by our Security office
The use of cell phone cameras is strictly prohibited inside of our secure facilities
Before your visit:
If you are a non-US citizen or non-permanent resident, you must submit a Visit Form
Please confirm your DTB point of contact
If you are running a classified program, please contact our Security office at (631) 244-6431
The use of cell phone cameras is strictly prohibited inside of our secure facilities
Interactive Google Maps: DTB Bohemia, NY