DTB BALLISTICS TESTING SERVICES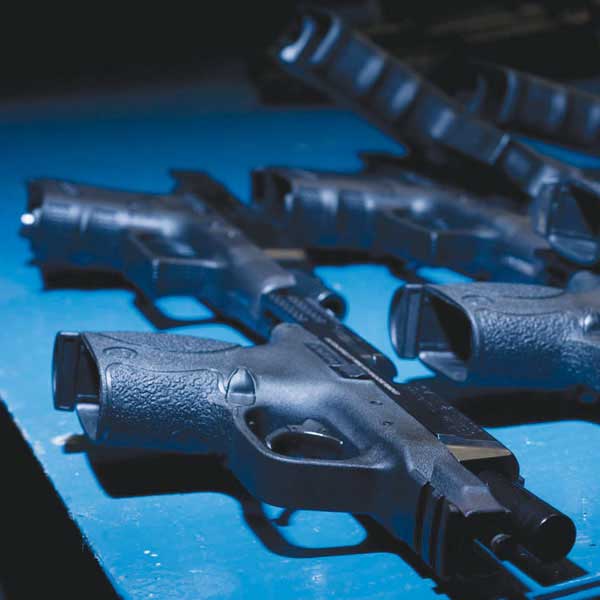 Weapons Testing for OEM, Law Enforcement, & Military
Our 100 m indoor shooting range provides real-time environmental testing for small and medium caliber weapons. Our test equipment meets minimum ANSI/SAAMI specifications, which will enable you to confirm whether or not your weapons perform with the reliability, functionality, velocity, and accuracy needed when used in adverse conditions.
Weapons Testing and Evaluation Services:
High volume proof testing of handgun and rifle components
R&D test and evaluation – reliability, failure analysis, fatigue, extreme environmental performance
Barrel coating model analysis and durability testing
100 m accuracy testing – barrels to minimum ANSI/SAAMI specifications
Weapons durability and functionality testing
Weapons failure analysis and improvement programs
Weapons accessory evaluation – shot counter, laser sights, scopes, tactical lights, recoil systems
Polymer/Composite evaluation
Real-time environmental testing
DTB's expertise in the fields of engineering and testing can help you perform a full evaluation of your weapon's performance, as well as provide you with product improvement considerations. Tests for corrosion, ruggedness, and lubricant compatibility will help you determine the operational life of your product.
Gun Standards:
TOP 3-2-045 – Small Arms – Hand and Shoulder Weapons and Machineguns
NIJ Standard-0112.03 – Autoloading Pistols for Police Officers, 1998
SAAMI Z.299.5 – Criteria for Evaluation of New Firearms Designs Under Conditions of Abusive Mishandling for the Use of Commercial Manufacturers, 1996
MIL-G-1298A – Guns, Machine; Calibre .50, Browning, M2, Heavy Barrel