DTB EMI/EMC TESTING SERVICES
Positive Train Control Testing Services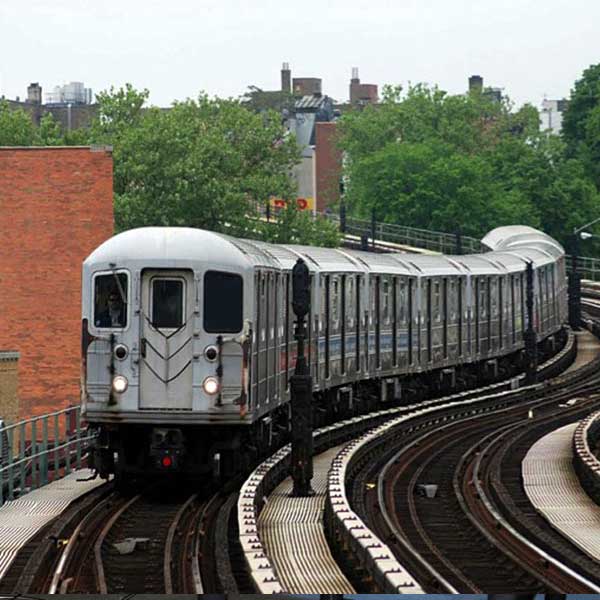 Test Plan Generation and Development:
Test procedures
Test plans
Engineering documentation
RF Performance Testing:
Fading
Carrier-to-Interference (C/I)
Intermodulation rejection
RF performance with ancillary filters and amplifiers
Communication Systems Bench Testing:
Traffic loading and density
Latency and throughput
Peak loading
Mobile – base selection and handoff
TDMA functionality and performance
Operational scenarios in support of ACSES
PTC for the Rail Industry
Railroad systems across the country are required to comply with the Rail Safety Improvement Act of 2008 and the Federal Railroad Administration's PTC regulations. These requirements include the delivery of a PTC Implementation Plan, a PTC Development Plan, and a PTC Safety Plan. The PTC system must be designed to prevent train-to-train collisions, over-speed derailments, incursion into established work zone limits, as well as the movement of a train through a switch in the wrong position.
DTB's team of subject matter experts and technicians offers exceptional assistance in meeting these requirements and deadlines. We help throughout the implementation process – from the development of the test plan, all the way through testing. We provide both the equipment and the personnel to operate and verify the performance of the PTC communication systems.
DTB's Dedicated PTC Lab
The DTB lab serves railroads and suppliers with qualification testing, diagnosis, and troubleshooting PTC and PTC II communications systems.
Interference, integration, and interoperability testing and evaluation in the field is costly, time consuming, and extremely difficult to perform consistently in densely populated areas.
Utilizing a controlled lab environment allows our engineers to demonstrate functional performance, evaluate protocol, capacity and throughput, detect issues, and develop mitigation. Additionally, quick identification and cost-effective solutions found in the lab will reduce risk and improve schedules while allowing the rail line to maintain revenue service continuity and safety.
Take a virtual tour of our PTC/Comm Lab