DTB ENGINEERING & ANALYSIS SERVICES
Design Simulation & Finite Element Analysis (FEA)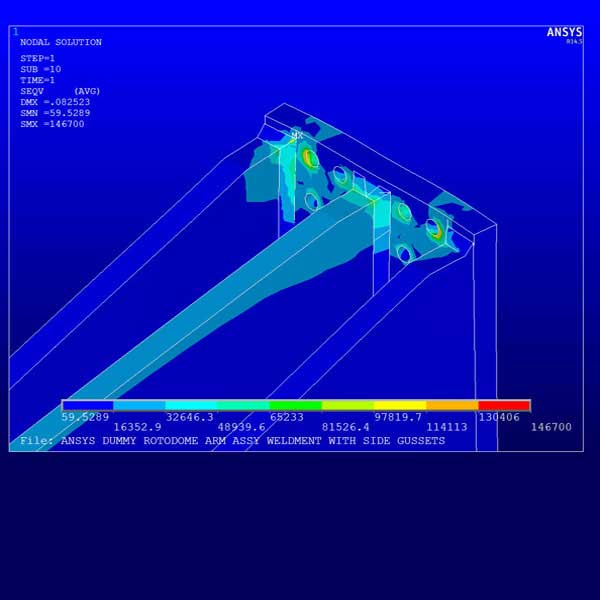 Design Simulation & Finite Element Analysis (FEA) Services
DTB has extensive experience in finite element modeling (FEM) for all types of structures, including static, dynamic, modal, and random vibration (PSD) analyses. These analyses are often used for comparison to strain gage measurements during structural tests. DTB can use your solid models, .dwg files, or paper drawings to create FEM.
We have experience with variable contact, non-linear materials, and non-linear analytical ultimate strength modeling.
Using (FEA) techniques, our structural engineers can help you reduce development time - while accelerating the design process. Modeling through Autodesk Inventor and FEA using ANSYS, our experienced engineers and structural analysts can verify the findings against empirical test data, simplified models, and classical calculations to ensure accuracy.
We can verify the findings in simulated settings in our extensive test facilities to ensure product compliance. Validation and correlation of the simulation with actual experimental measurements is determined by using the displacements from string pods, as well as the load measurements from load cells.
Additionally, our design team can provide services with regards to conceptual design, 3D solid modeling, assembly modeling, and detailing and drafting for both on-site and off-site development.
FEA Simulation Capabilities:
Static analysis – linear and non-linear analysis, failure analysis, component life prediction
Dynamic analysis – modal analysis, forced response, random vibration, shock, rotor dynamics