DTB STRUCTURAL TESTING SERVICES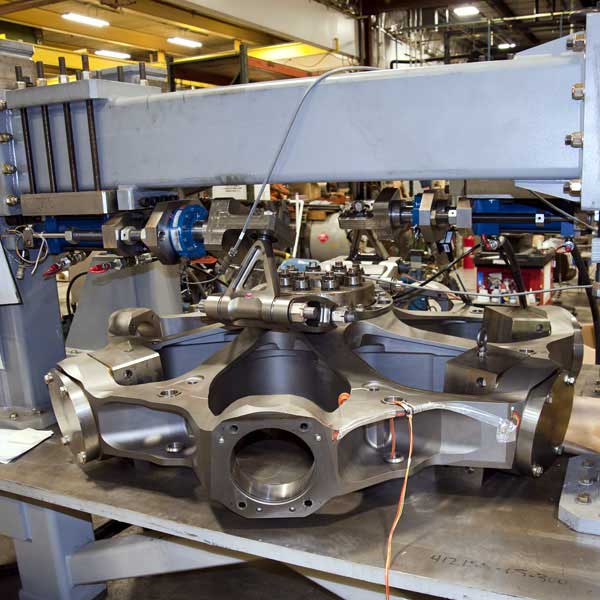 Helicopter Parts Testing
DTB has fatigue-tested over 100 different critical safety items for the US Army AMCOM – determining the viability of alternate component sourcing. Alternate source parts must meet the same fatigue life testing requirements as the OEM components. Examples of this type of testing include the UH-60 Rotor Cuff, the CH-47 Swashplate, and the CH-47 Horizontal Hinge Pin.
For these programs, DTB develops, as required, the loading methodology, test fixture design, test plan, and fixture fabrication. To verify proper loading, two previously qualified components are tested first, and then their failure is compared to existing data. Metallurgical examinations confirm failure modes and ensure that the proper areas of the component are being "challenged." Two alternate source components are then tested, and their results are compared to the data of the previously qualified components.
A final test report, including metallurgical examination, is provided to AMCOM for their evaluation.