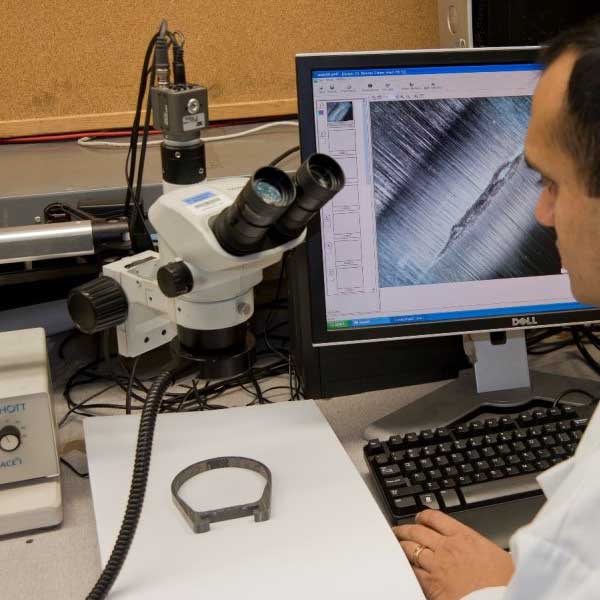 Dimensional Inspection Services
DTB's experienced staff of engineers and technicians can perform dimensional inspection on your part or product to ensure its compliance with its design specifications. This task can be accomplished by assessing the geometric characteristics that can affect both the reliability and functionality of the part or product within the desired level of accuracy – in accordance with the guidelines of ASME Y14.5.
We have a 1,000 sq. ft. temperature-controlled dimensional lab, which is equipped with three Coordinate Measuring Machines (CMM – Leitz, Mitutoyo, and Faro), an optical comparator, and a surface roughness measuring station. Our conventional open set-up measuring equipment features three large surface plates, height gages, calipers, micrometers, over 250 thread gages, and over 1,000 plug gages. In addition, our Leitz CMM, which runs QUINDOS software, can measure your gears and splines to AGMA and ANSI standards.