DTB BALLISTICS TESTING SERVICES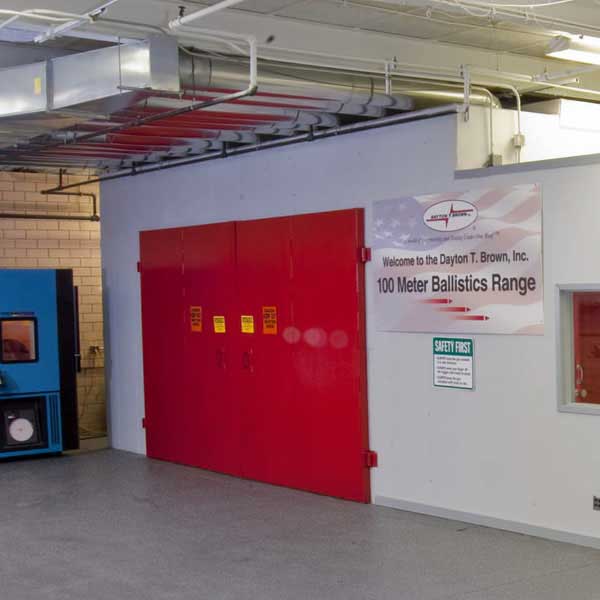 Indoor Shooting Range Services
DTB can test up to .50 caliber weapons and can create custom backstops for larger caliber armor resistance testing. We can perform endurance, reliability, accuracy, functional, fit check, wear evaluations, and proof testing on your equipment.
Indoor Shooting Range Services:
Small and medium caliber weapons testing
Testing under environmental extremes
Complete armored vehicle evaluations
Law enforcement training
Product demos for tri-state law enforcement
Ammunition testing and development
Body armor testing, in accordance with NIJ Standard-0101.06
R&D projects
DTB's shooting range services meet all federal, state, and local licensing requirements. We follow a strict code of rules and regulations in order to keep our customers safe and satisfied. DTB maintains all of the support range services necessary to complete your small arms and ammunition testing in the most efficient manner. Indoor testing provides privacy, security, and a competitive advantage to our customers.
DoD Compliant and Approved:
DoD Manual 5100.76
DoD Manual 4145.26
DoD Manual 5220.22M
FAR Part 45 – Government Property