Transportation Markets We Serve: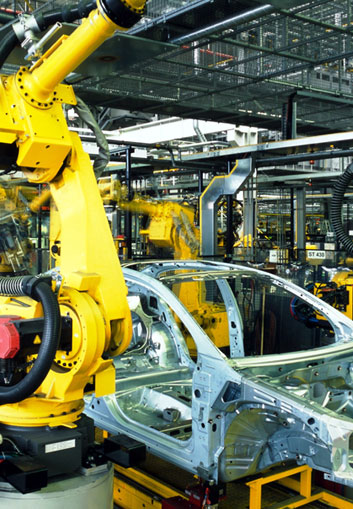 Automotive Testing Services
Whether you are working on an automotive component or a full vehicle, DTB's automotive testing group can assist you with your validation, verification, and durability efforts.We have a long-standing history of supporting Tier 1 and Tier 2 customers in the automotive/off-road industry, as well as providing direct OEM engineering and automotive testing work.
DTB's vast automotive testing facility can easily accommodate vehicles for combined environment, vibration, or EMI/EMC testing and analysis.
In addition to DV and PV testing of any automotive component, DTB is a leader in automotive safety restraint testing.We also specialize in the sensor and deployment validation of airbag modules, as well as other safety critical systems.
DTB offers engineering, analysis, and automotive testing services for bus/truck frames, systems, and components, as well.
Give us a call today to learn more!
OEM-Specific Testing
We routinely perform automotive testing to SAE, ISO, QS, and CISPR standards, as well as testing to specific manufacturer requirements for EMI/EMC, environmental, and vibration.
Automotive Clients
BMW

Cummins

Daimler Chrysler

Fiat

Ford
Freightliner

GM

Hella

Isuzu

John Deere
Nissan

Paccar

Toyota

TRW

Volvo
Vehicle Instrumentation
DTB offers full vehicle instrumentation development for mule and R&D automotive testing, which includes conventional IC vehicles, as well as hybrid and electric vehicles.
Automotive Tests
Seat belt systems

Engine controls

Display systems

Lamps/Headlights

Airbag modules

Mirror systems

Crank position sensors

Transmission controls

Crash sensors

Heated windshields

Wire harnesses

Climate controls
Switches

Starter motors

Motor drives

Temperature sensors

Navigation systems

Power antennas

Anti-theft systems

Active suspensions

Pressure sensors

Speed sensors

Collision avoidance

ABS systems