DTB Precision Machining Services
---
Dayton T. Brown, Inc. offers a full-service facility providing precision machined parts manufacturing as well as engineering and testing services for the aerospace and aviation, military, transportation and other commercial markets. The 10,000 sq. ft., climate controlled, secured facility is staffed with skilled technicians experienced in high precision, close tolerance tooling work as well as high volume turning and milling, using the latest technology in digital systems, CAD design, and automation.
Machining Capabilities: Our precision CNC machining includes turning, drilling, or milling, profile cutting, and fabrication. We have the equipment and skill set to satisfy the most demanding machining requirements.
CNC Turning w/Y Axis (One & Done Operations)
CNC Multi-Axis Milling
CNC Vertical Milling
CNC High Speed Machining
Machining Volumes up to 121"x61"x24"
Machining Tolerances down to ±0.0004"
CMM Inspection w/GD&T down to 0.00008"
To discuss your project and get a schedule and price quotation, please direct inquiries to:
Tel: (800) 232-6300
Email:
contactus@dtb.com

Click to download the information on this page in PDF format:
DTB's Precision Machining brochure.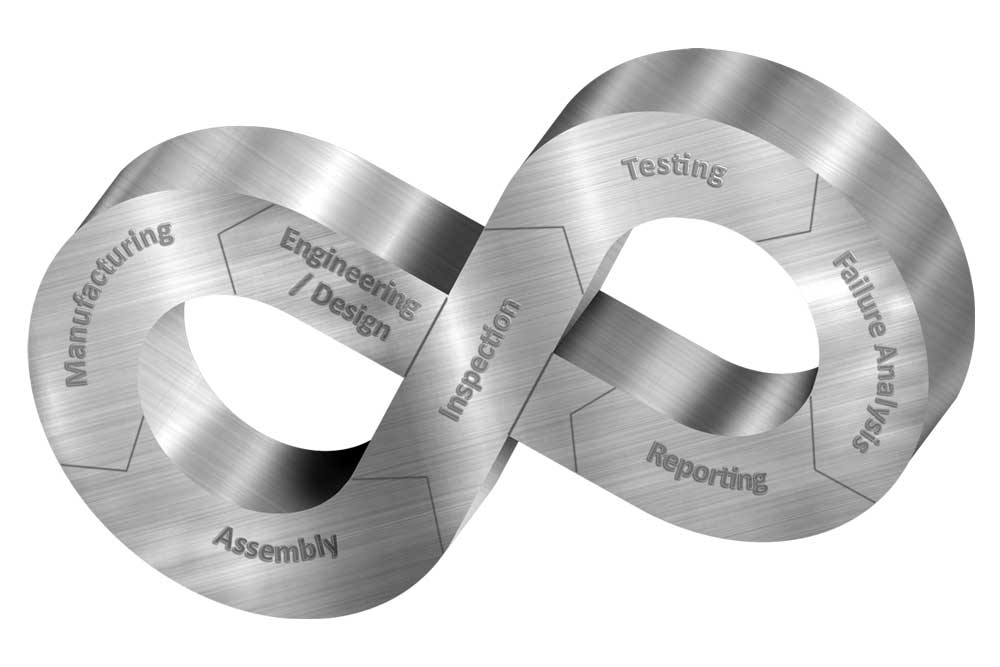 Registered to AS9100, ISO9001, and ITAR requirements and possessing over 70 years of experience, we forge trusted partnerships built upon a foundation of excellence. Our quality plans are customized to meet your requirements and tight specifications and we provide inspection documentation including first article inspection reports as required. Available capacity allows us to supply prototypes, short runs or long-term production needs, and deliver the highest quality parts built to your exacting specifications. Our in-house expertise can manage your project from initial concept, through prototyping, and then final manufacturing.
Welding & Fixture Fabrication: We have experience working with a wide variety of materials ranging from high nickel alloys, stainless, carbon steels, aluminum, and titanium. Our team of welding professionals and state-of-the-art equipment can meet stringent industry standards and handle your complex welding challenges.
Project Management: Our relationship starts at the quoting phase and extends throughout the entire process. Your team consists of dedicated engineers responsible for the planning, release, program management, and customer reporting activities throughout the life of the program.
Engineering/Design & Analysis Services: Bringing a project from concept to completion using CAD platforms supporting solid modeling, our engineers develop a solution to meet your design requirements. We can also perform 3D scanning, reverse engineering and prototyping, feasibility studies for conceptual designs, and structural analysis.
Inspection: Our 1,000 sq. ft., temperature-controlled dimensional lab is fully equipped to handle all of your inspection needs.
Dimensional lab includes a CMM and portable FARO arm
Metallurgy lab with failure analysis capabilities
Liquid Penetrant & Magnetic Particle Inspection
Proof load testing
Full suite of specialized calibrated inspection instruments
Quality: Individual certifications to advanced measuring equipment, our staff is equipped with the tools to ensure your product conforms to the drawing specifications and meets all industry requirements.
And more –
Expertise in test fixture design and manufacturing provides you with everything you need under one roof, saving you time
In-house machining services and tooling streamlines scheduling and allows faster turn-around-times and preferential delivery dates
DTB provides the expertise and offers the capacities and capabilities to accommodate rapid prototyping and reliable production
Dayton T. Brown, Inc. contributes to your mission by leveraging more than 70 years of experience to offer comprehensive engineering services, testing, logistics, technical publications, and military mission systems services. Through communication and teamwork, we are an extension of your engineering team with a thorough understanding of product life cycle needs and customer requirements. Our engineers and technicians tackle challenges and find solutions to tough problems, producing the results you need to stay on schedule.