DTB EMI/EMC TESTING SERVICES
Electrical Test Equipment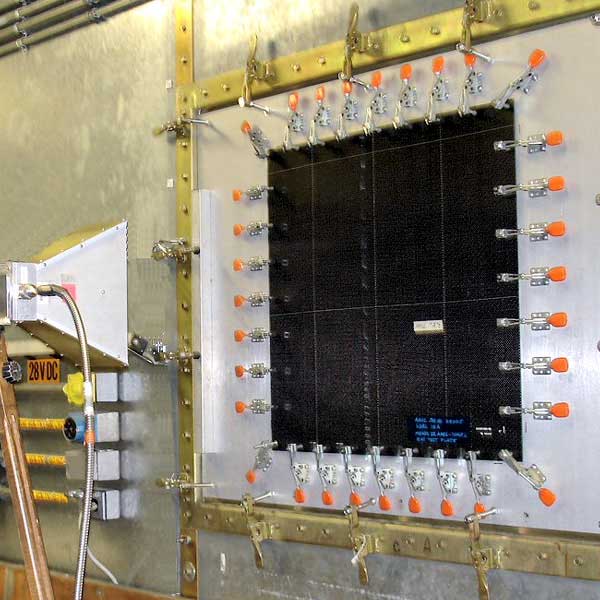 Testing to MIL-STD-461A, B, C, D, E, F, and G
DTB offers some of the most unique test facilities in the world. Our EMI/EMC test facilities have been designed to handle a wide variety of EMI/EMC testing.
DTB's test equipment provides the right environment in which to conduct your test program in an efficient manner – all under one roof. Our equipment includes multiple receivers and signal sources, transient test systems and generators, power amplifiers, antennas, probes, and line impedance stabilization networks (LISNs).
Along with our unique test facilities, DTB also offers a full assortment of equipment to support your test program.
Multiple EMI receivers for the range of 20 Hz-40 GHz
Multiple signal sources for the range of DC-40 GHz
Transient test systems for:

MIL-STD-461A, B, and C, Methods CS06 and RS02 (two available)
MIL-STD-461F, Method CS106 (two available)
MIL-STD-461D, E, and F, Method CS115 (two available)
MIL-STD-461D, E, and F, Method CS116 (two available)

50 µsec pulse generator for CS06/RS02-type testing
MIL-STD-1399 transient generator
RTCA/DO-160, Section 17 transient generator (three available)
ABD0100.1.8.1, AMD24C voltage spike testing (fully compliant for A350, M400, A380, and RTCA/DO-160, Section 17)
Several custom transient generators for automotive testing