DTB STRUCTURAL TESTING SERVICES
Catapult & Arresting Gear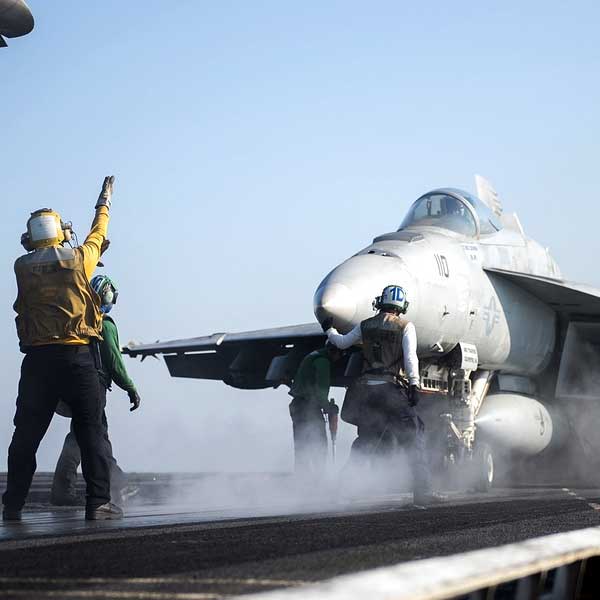 Catapult & Arresting Gear
DTB is a center of excellence in the areas of testing, inspecting, and qualifying aircraft catapult and arresting gear, including both aircraft and shipboard components. Some of the tests conducted include life extension fatigue tests for the arresting gear of the EA-6B, F-18 C/D, S-3, E-2C, and C-2A aircraft. These tests involve arresting gear load spectrum development, damage tolerance analysis, corrosion pitting analyses, and striation counting on fracture surfaces to determine crack initiation life.
DTB also performs conformance inspections on arresting gear hook points, stingers, launch bars, and carrier arresting gear engine components. These inspections consist of dimensional and metallurgical inspections, including hard coat face evaluations.
We also have an extensive inventory of loading adapters and fixtures used to proof load test these components. Our personnel are familiar with the exacting requirements of catapult and arresting gear, as well as the demands that are placed on them in service.