DTB EMI/EMC TESTING SERVICES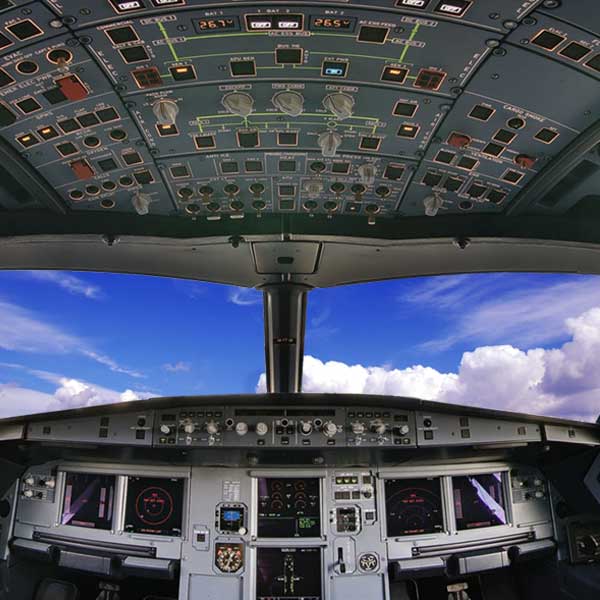 RTCA/DO-160
DTB can test to all of the latest RTCA/DO-160 criteria. RTCA/DO-160 testing covers the standard procedures and environmental test criteria for testing airborne electronic equipment (avionics) for the entire spectrum of aircraft – from light, general aviation aircraft and helicopters, to business jet and VIP aircraft, through regional and commercial aircraft.
We can perform emissions and susceptibility testing up to 40 GHz. Our equipment can also generate radiated susceptibility fields in excess of 200 V/m in the frequency range of 10 kHz-40 GHz.
DTB is A2LA (Cert. No. 0767.02) and NVLAP (Lab Code 200422-0) accredited for MIL-STD-461 testing. We have large semi-anechoic test chambers with high current DC and AC power sources available.
Section 4 – Temperature and Altitude
Section 5 – Temperature Variation
Section 6 – Humidity
Section 7 – Operational Shocks and Crash Safety
Section 8 – Vibration
Section 9 – Explosion Proofness
Section 10 – Waterproofness
Section 11 – Fluids Susceptibility
Section 12 – Sand and Dust
Section 13 – Fungus Resistance
Section 14 – Salt Spray
Section 15 – Magnetic Effect
Section 16 – Power Input
Section 17 – Voltage Spike
Section 18 – Audio Frequency Conducted Susceptibility – Power Inputs
Section 19 – Induced Signal Susceptibility
Section 20 – Radio Frequency Susceptibility (Radiated and Conducted)
Section 21 – Emission of Radio Frequency Energy
Section 22 – Lightning Induced Transient Susceptibility
Section 24 – Icing
Section 25 – Electrostatic Discharge
Section 26 – Fire, Flammability (Category C)
DTB has performed aerospace testing on the following subsystems:
Flight controls
Landing gear
Gear trains
Airframes
Oxygen systems
Entertainment systems
Cabin interior lighting products
Safety gear
Communications
Rotor systems
Drive systems
We have a long-standing history performing testing for the following customers:
Boeing 787
Airbus A380
Boeing 747, 777, 767
Boeing 757, 737
Airbus A319, A320
Bombardier
Embraer
Galaxy, IAI
Learjet
Cessna
Dassault Falcon Jet (aftermarket)
Embraer
Gulfstream