Government Markets We Serve: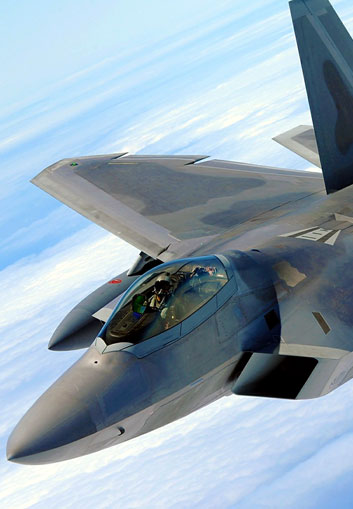 DTB and the US Air Force
With over 70 years of dependable engineering and testing experience, DTB has worked closely with the Air Force in order to support its technologically advanced test programs. DTB is the premier independent test resource for aerospace testing to various standards, such as MIL-STD-810 and RTCA/DO-160 for acceleration, altitude, temperature extremes, dynamics, explosive conditions, and vibration, as well as MIL-STD-461 and MIL-STD-704 for EMI/EMC and power testing.
For over 50 years, DTB's windblast testing facility has been able to evaluate aircrew safety during emergency aircraft egress. By producing a high velocity air flow, we can simulate the different velocities experienced in actual ejection situations up to 700 KEAS. The effects on the test item are recorded with high speed video cameras and a data acquisition system for subsequent analysis.
DTB also designs and manufactures a wide range of aerospace test equipment to support military maintenance and repair organizations, as well as OEMs, in the defense market. Our test stands feature operational simplicity, while being able to repeatedly perform complex tests over extended periods of use.
Give us a call today to learn more!
Our aerospace testing capabilities have served a long list of Air Force platforms, including:
F-117
F-22
F-35 (JSF)
C-130
A-10