DTB ENVIRONMENTAL TESTING SERVICES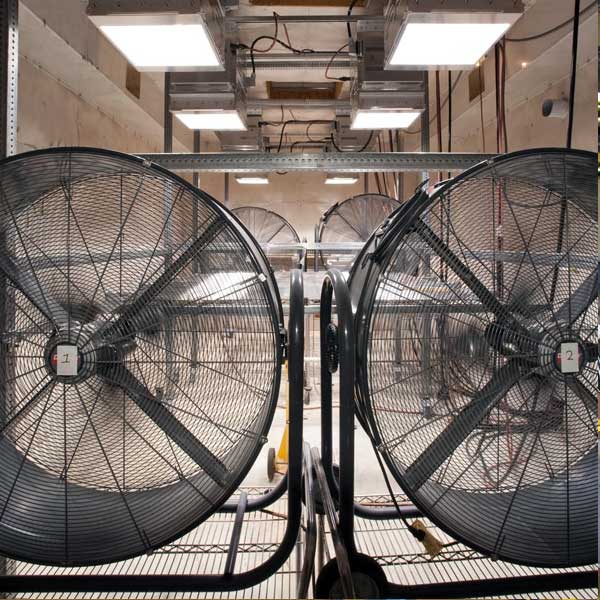 Solar Radiation Testing
MIL-STD-810, Method 505, Procedure I
MIL-STD-810, Method 505, Procedure II
ATPD 2352
Dayton T. Brown, Inc. is capable of performing Solar Radiation Testing in order to determine the heating effects of direct solar radiation on materials and to help identify the actinic (photochemical) effects of direct solar radiation in accordance with MIL-STD specifications. We are also able to test to the requirements of ATPD 2352.
MIL-STD-810, Method 505, Procedure I can determine if the solar heat load will jam or loosen moving parts; affect strength and elasticity; impact seal integrity; cause premature actuation of electrical contacts; or cause blistering, peeling, or de-lamination of paints, composites, and laminates that have been applied with adhesives, such as radar absorbent material (RAM).
MIL-STD-810, Method 505, Procedure II can determine if the actinic effects have aided in the fading of fabric and plastic color; the chalking and fading of paints; or if the deterioration of natural and synthetic elastomers and polymers through photochemical reactions, which have been initiated by shorter wavelength radiation, has occurred.
DTB's chamber meets the following criteria:
Measures 24 in. x 24 in.
Supports a diverse set of commercial and military industry requirements
We meet the following requirements for Solar Radiation Testing:
MIL-STD-810, Method 505, Procedure I
MIL-STD-810, Method 505, Procedure II
ATPD 2352