Transportation Markets We Serve:
Test Specifications
AAR
AREMA
FRA
UMTA
MIL-STD-810
NYCTA (NTT)
EU (EN 50121)
MIL-STD-461
On-site Surveys
Full vehicle qualification/compliance testing
Final EMI compatibility testing
EMI/EMC site surveys
Track circuit testing
Vibration
Shock
Instrumentation
Railroad Testing Services
How do you supply railroad testing services for a 10-car train that is over 600 ft. long, weighs over 1 million lbs., requires 6,000 Amp at 600 VDC to operate, and is moving at 50 MPH? By assembling a team of engineers from several disciplines within our lab, DTB has developed the instrumentation, methods, and expertise to perform EMC acceptance testing on the newest technology subway cars. DTB is known worldwide for its excellence in engineering and testing services for the development and ultimate approval and acceptance of rail and mass transit products. We provide a wide range of in-lab and on-site EMC and environmental simulation testing services.
Testing is performed in accordance with the latest standards and tailored Transit Authority specifications.
In addition, DTB is a member of RSSI (Railway Systems Suppliers, Inc.), which is a trade association serving the communication and signal segment of the rail industry.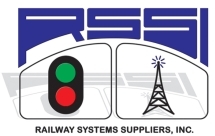 In the Industry…
When the New York City Transit (NYCT) placed into service the "New Technology" subway cars, DTB successfully performed the EMC acceptance testing for each new train model.
Give us a call today to learn more!
Test Facilities
DTB has completed numerous successful on-site vibration surveys by identifying and reproducing the field levels in our test lab to simulate real-world environments. Our large chambers can accommodate multiple systems simultaneously, which improves scheduling and provides a cost-effective approach for our clients.

---
PTC and Radio Communications Testing Lab
DTB maintains dedicated facilities for PTC and Radio Communications Testing –
take a virtual tour of our PTC/Comm Lab!
Technical Authoring for Mass Transit Manufacturers and Suppliers
Mass transit operators rely on the technical documentation that is produced by DTB's Technical Services Division in order to keep their equipment operating reliably and on schedule.
DTB has provided a variety of technical services at many junctures of a vehicle's operational life. From the provision of manufacturing documentation, to operation and repair manuals, to Positive Train Control (PTC) Revenue Service Demonstration (RSD) submittals, DTB has a unique understanding of the complex requirements of the mass transit industry.
We have produced traditional PDF publications and Electronic Technical Manuals (ETMs) for the following transit clients:
ABB Traction/Adtranz
Baltimore Metropolitan Transportation Authority (MTA)
Metro-North Railroad (MNR)
New Jersey Transit (NJT)
New York City Transit (NYCT) – subway
Southeastern Pennsylvania Transportation Authority (SEPTA)