Electronics Markets We Serve: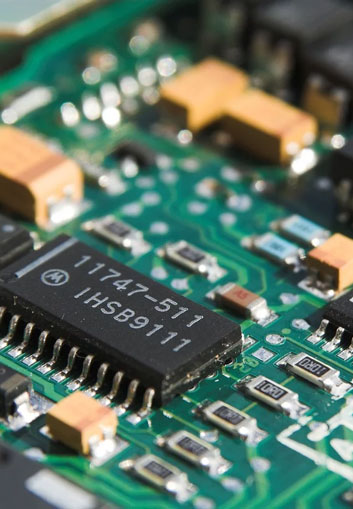 Is your electrical or electronic component at risk of causing or being adversely affected by electromagnetic interference? Once your component goes through DTB's rigorous EMI/EMC testing services, you will be confident in the answer to that question.
Working electrical and electronic components is crucial to operating virtually any electronic device. Components, such as capacitors, resistors, switches, relays, transformers, and inductors, create circuits that allow nearly any electronic equipment to work properly. Each component has a specific role in a circuit and can impact other components within that circuit. Determining what, if any, impact your electrical or electronic component has on the circuit is crucial to ensuring the success of your product.
DTB's experienced staff of electrical engineers and technicians – many of whom have earned their iNARTE certification – coupled with the depth of our EMI/EMC testing facilities, can help bring your project to completion in a timely, low-cost manner. Give us a call today to learn more!