DTB BATTERY TESTING SERVICES
Lithium-ion Battery Testing Services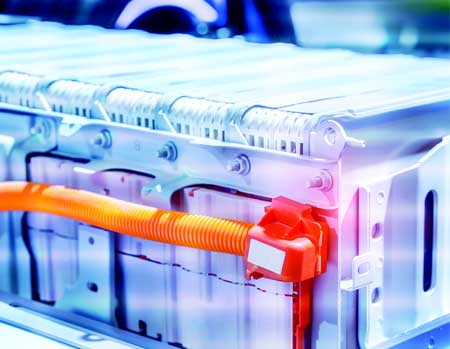 Our battery testing services include lithium-Ion battery safety, performance, fire and abuse, and UN transportation testing (UN/DOT 38.3)./p>
DTB tests to industry standards, including relevant MIL-STD specifications, IEEE/ANSI, EN, CISPR requirements, IEC 62133, UN/DOT 38.3, UL 2054, UL 2580, UL 1642, IEC 62660, ISO 12405, SAE J2380, SAE J2464, SAE J2929 for our diverse customer base.
Li-ion Battery Testing Services
DTB provides testing services to ensure the safety of Lithium Ion (Li-ion) batteries. While Li-ion batteries offer several advantages over conventional battery types, it's important to test and validate Li-ion batteries and Li-ion powered devices to assure risks are mitigated.
As the automotive, heavy equipment, aerospace, defense, and aviation markets shift to EV, testing services also must shift to meet government compliance criteria while addressing new technological shifts. DTB provides a wide range of Li-ion testing services in order to support the changing landscape.
Battery Testing Inquiry:
Please use this form to tell us about your LI-ION Testing requirements, or call (800) 837-8456 (9-4 EST). A DTB technical sales representative will respond ASAP.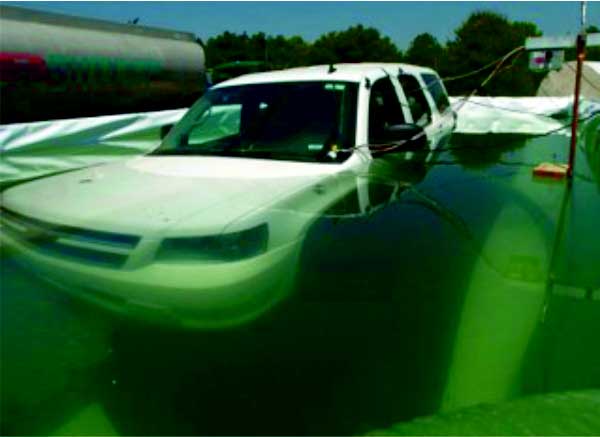 Comprehensive Testing
Some of the product types, systems, and applications we test:
Battery Packs
Chargers
Electric & Hybrid Vehicles
Primary Battery Systems (Alkaline, Lithium)
Service Disconnects
Super Capacitors
Wire Harnesses
Uninterruptible Power Supplies
Reliable Results
Testing performed by experienced professionals:
Abuse Testing
Ampacity
Application
Chemical Composition
Construction
Continuity
Continuous Charging
Crush
Dielectric Voltage Withstand
Enclosure Integrity
Fault Analysis
Fire Exposure
Hazardous Monitoring
Heating
HV Exposure
Insulation Resistance
Mold Stress-Relief Distortion
Pack Construction
Performance
Puncture
Rollover
Separator Shutdown
Thermal Stability
Test for Real!
Test your battery in real-world conditions. Analyze response and performance in a wide range of environmental simulations
Sand and Dust
Salt Fog
Immersion
Temperature/Humidity
Low Pressure (Altitude)
Thermal Vacuum
Fungus
HALT/HASS
Testing Services
Electromagnetic
EMI/EMC
ESD
RF Emissions
RF Immunity/Susceptibility
Overcharge
Export Electrical Transients
Imported Electrical Transients
Imbalanced Charging
Charge/Discharge Cycling
Forced Discharge
Limited Power Source
Steady Force
Capacitance
Short Circuit Test
Dynamics & Vibration
Vibration (including T5500 with extreme capability!)
Shock/Drop
Seismic
Engineering Services
Materials Analysis
Failure Analysis
Corrosion & Surface Evaluations