DTB ENGINEERING & ANALYSIS SERVICES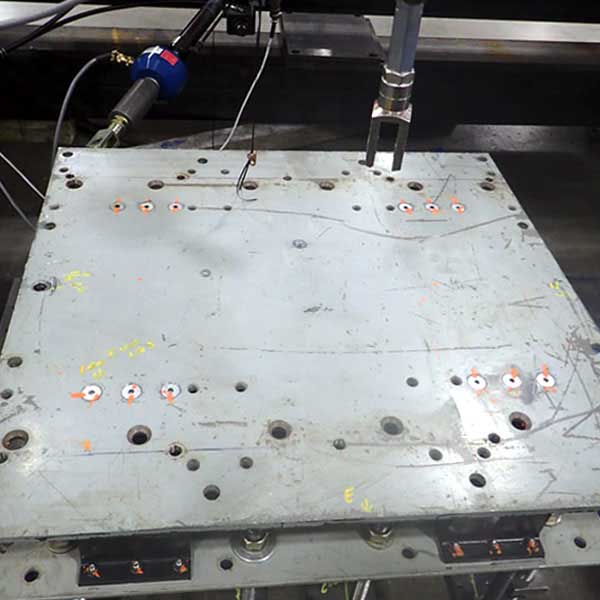 Explosive Blast & Shock Research
DTB has extensive experience in developing controlled pressure wave and shock pulse tests, which can be associated with various types of explosive threats.
We can perform lightweight and medium weight hammer shock testing to MIL-STD-202, MIL-S-901D, and MIL-DTL-901E. We have also been at the forefront of developing customized shock pulse test equipment and techniques to replicate the increasingly hazardous effects associated with improvised explosive devices (IEDs) and other emerging explosive threats.
DTB's most recent work has been centered around the development of repeatable and tunable simulated explosive shock pulse testing techniques and equipment. This capability aims to shorten the product development test cycle by significantly reducing the time and expense associated with live ordnance field trials.
Some of the products that have benefited from simulated explosive shock pulse testing include armor, vehicle structures, drive train, suspension systems, crew compartment equipment, personal protective equipment (PPE) for soldiers, and restraint systems.