First Article Testing (FAT)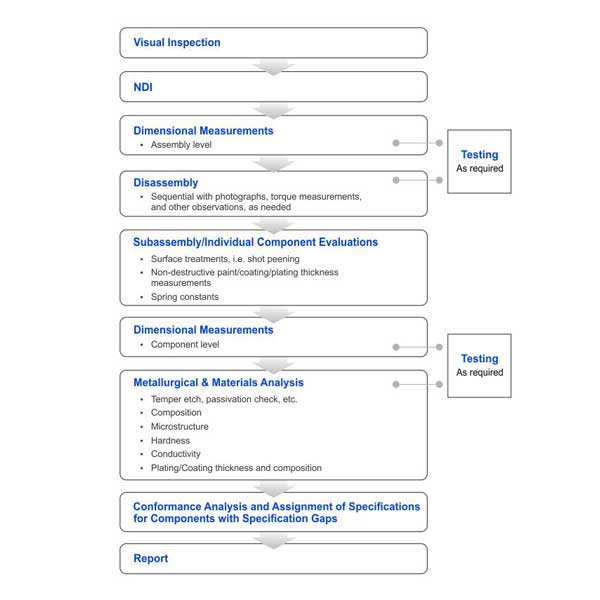 First Article Testing (FAT) Services
DTB routinely performs first article testing (FAT) for military and commercial suppliers. Complete FAT begins with a review of the supplied technical data package and a visual examination of the part.
Our dimensional inspection plan starts with a complete review of the drawing datum structure and features. The appropriate dimensional equipment is then selected, depending on part tolerances, accessibility, and measurement efficiency.
Upon completion of the inspection, the actual values are recorded on the data sheet and reviewed by our engineering team. In addition, the part may undergo a non-destructive inspection (NDI), hardness, and/or a destructive metallurgical analysis.
FAT & PLT
DTB's metallurgical and dimensional laboratories jointly perform both first article and production lot evaluations/testing using a comprehensive and highly structured process. The evaluations encompass every aspect of metallurgical/materials analysis and dimensional metrology to provide detailed and definitive answers to conformance-to-requirements investigations.
Our laboratories have evaluated over 1,000 assemblies with various levels of complexity and can generate extremely reliable and comprehensive data for your evaluations – whether first article, production lot, or reverse engineering.