DTB ENVIRONMENTAL TESTING SERVICES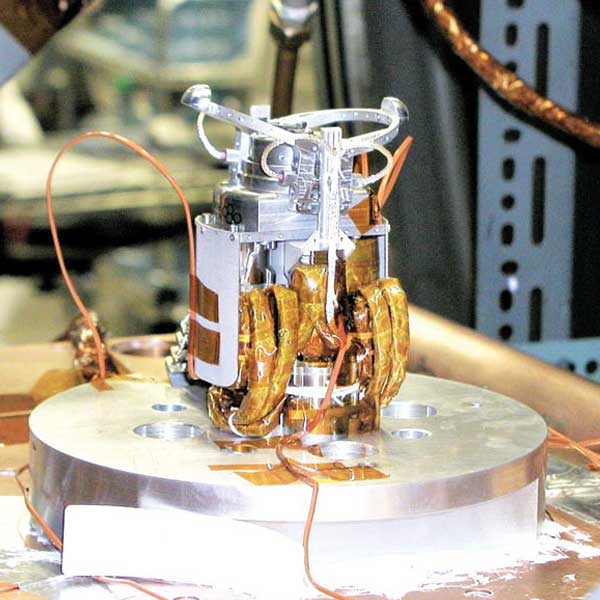 Thermal Vacuum Testing
Dayton T. Brown, Inc. can perform Thermal Vacuum Testing, which simulates environmental conditions in space, in order to determine whether or not a test item is acceptable for space flight.
Our test chamber meets the following criteria:
A 4 ft. (dia.) x 6 ft. chamber with a working plate size of 19 in. x 27 in.
Ability to simulate space altitudes of 330,000 ft. or higher
Capable of reaching 1 x 10-5 Torr of vacuum – while simultaneously cycling the temperature to extreme highs and lows through a copper heat/chill conductive plate
We use the chill plate method to heat and cool test items in the chamber. This method uses a cooling fluid though the plate, such as liquid nitrogen, to lower the temperature, as well as built-in heaters to raise the temperature of the test item in a high vacuum environment.