Military Markets We Serve:
A Long History of Support for Our Military
DTB has a 70-year history of providing specialized testing, engineering, logistics, and technical services to all branches of the US Military.
DTB takes pride in our long-standing relationships with the US Air Force, Army, Coast Guard, and Navy.
DTB is prepared to take on both standard and non-standard testing regimens, ensuring the highest quality and performance for the military. Our expert staff is qualified to perform engineering and re-engineering work, armament and munitions testing, failure analysis, metallurgical analysis, and conformance inspection projects as a prime or subcontractor.
With over 70 years of dependable engineering and testing experience, DTB has worked closely with the Air Force in order to support its technologically advanced test programs.
DTB is fully equipped for testing to US Army Test Operation Procedures and can also design a unique testing profile to meet nearly any requirement.
DTB conducts testing on maritime vessels and their components, including shipboard, environmental, dynamics, and EMI testing.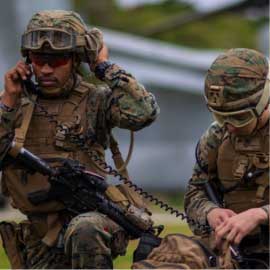 DTB undertakes both standard and non-standard testing regimens for the USMC. We can help with reliability and performance improvement, ballistic protection, and nearly any other requirement.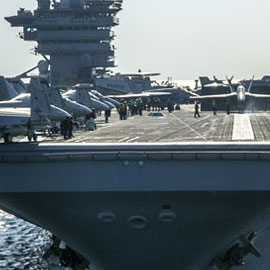 DTB has been providing services to the US Navy for over 70 years. In our testing facilities, we provide both straightforward MIL-STD testing, as well as testing to customized specifications.
DTB's long history of service to the aviation and aerospace sectors of military and industry spans more than 70 continuous years. We are ready for the journey into space with the USSF and the world.
FMS? If you're a foreign government involved in an FMS program, consider DTB as a resource on your next project. See more about Foreign Military Sales.