DTB Electric Propulsion and Energy Storage Services
Engineering & Testing
We offer testing of battery products for use in a variety of transportation related applications.
Our extensive test facilities, team of experienced electric propulsion and storage testing engineers and support staff provide 24/7 operations to complete your test requirements quickly and efficiently, keeping your programs on schedule and within budget.
We can design custom test plans, chambers, and fixtures to simulate a wide range of environmental conditions with an emphasis on the unique requirements of aviation and aerospace testing such as EMI/EMC, EMP, explosive decompression, solar radiation, dynamics and vibration testing, and much more.
Supporting Propulsion & Battery Requirements for:
Space & Aerospace Battery Systems
Electric and Hybrid Propulsion Systems
Satellite Launch Vehicles
Electric Military & Commercial Aircraft Development
Unmanned Aerial Systems (UAS)
Urban Air Mobility (UAM) Platforms
Electric Vertical Takeoff & Landing (eVTOL)
Conventional Takeoff & Landing (cTOL)
Call DTB Testing Services at (800) 837-8456 to learn more!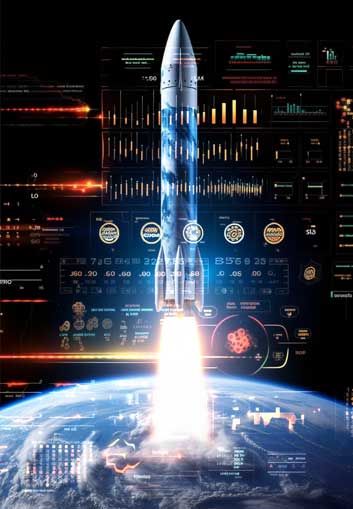 Technical Services
Dayton T. Brown Inc.'s Technical Services Division has established itself as a leader providing a full range of technical information development services to the space, aerospace, and aviation industries.
DTB has successfully implemented comprehensive technical publications programs and logistics support services for some of the most demanding airframe manufacturers and completions centers in the world.
We embrace the opportunity to be a part of reducing carbon emissions and fuel costs while offering relief from transit congestion as the migration to sustainable transportation alternatives emerge.
To complement engine and aircraft manufacturers, DTB has assembled a comprehensive team consisting of aviation publications specialists with diverse publication backgrounds and technical proficiencies while fulfilling all the requirements of developing, maintaining, and distributing full suites of comprehensive technical documentation. We "train-the-trainer" to ensure consistency across the life of the program.
Technical Documentation & Information Data Services:
Operator Guides
Aircraft Flight Manuals
Illustrated Parts (IPB/IPC/IPL/IPD/RPSTL)
Wiring Diagram Manuals (WDM)
Fault Isolation & Troubleshooting Manuals (FIM/TSM)
Repair Manuals – Structural & Component
Service Bulletins (SB)
Training, Safety, & System Documentation
Interactive Electronic Technical Manuals/Publications (IETM/IETP)
Revision Services
Call DTB Technical Services at (866) 300-1701 to learn more!