Dayton T. Brown's Annual Golf Outing
Always Happening!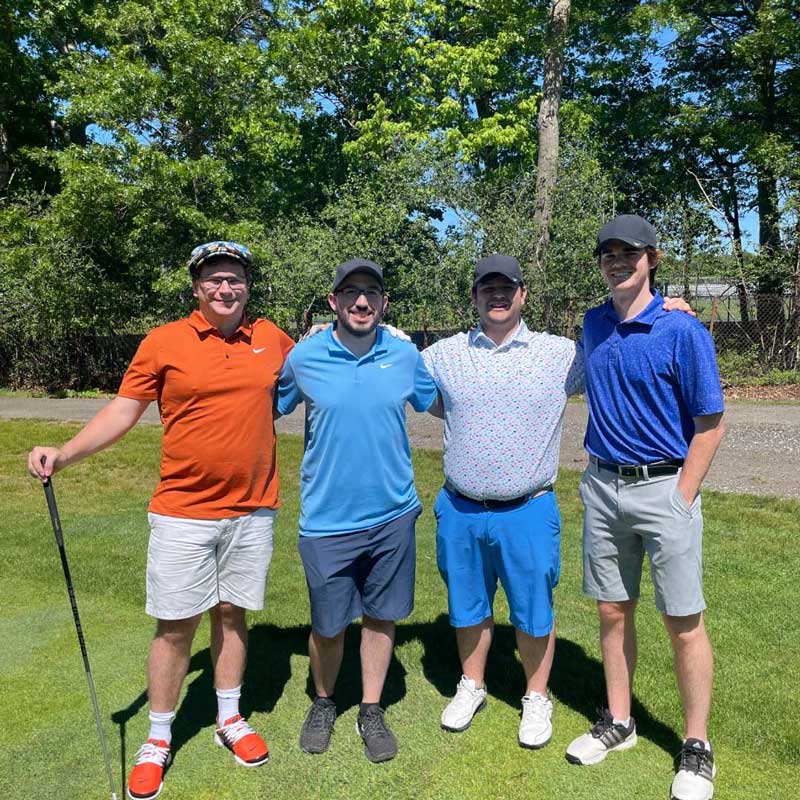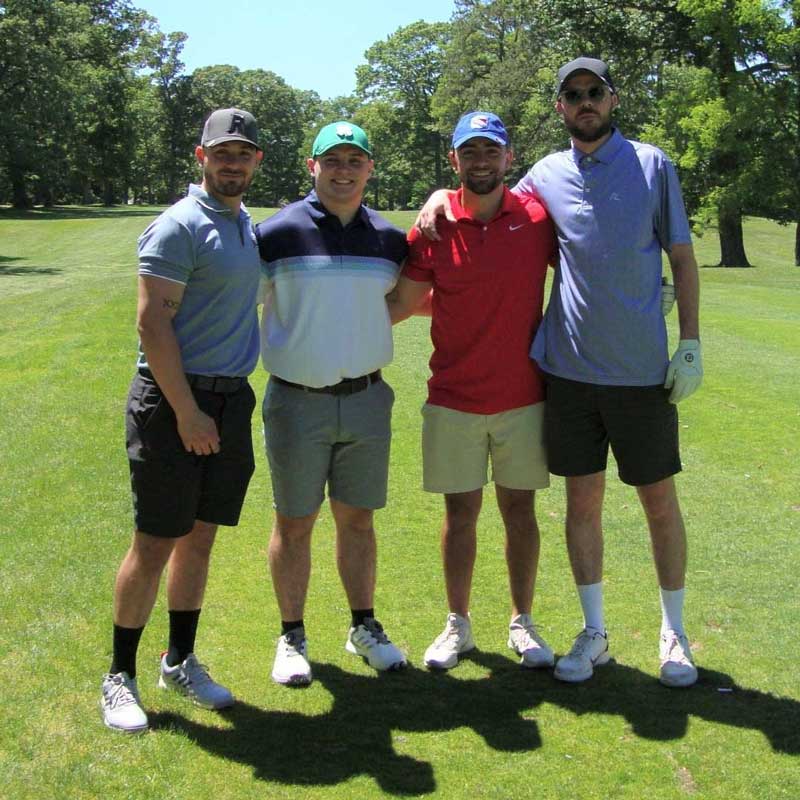 DTB's 2022 Annual Golf Tournament
On Sunday, June 5th, DTB employees, friends, and family enjoyed a beautiful day of golf at Middle Island Country Club in Middle Island, NY.
Amy Zaug assisted with the planning and Jay Bartholomew coordinated another great event, which consisted of 19 teams participating in a scramble format with a shotgun start.
Each player received a DTB Nike hat, along with lunch on the go and a BBQ to finish the day!
Prizes were awarded for Lowest Team Score with Ed Blair, Greg Lynch, Leo Soto, and Ray Thompson coming in first, and Rich Cunnius, Don Brown, Rob Denis, and Mikey Ryan taking second place.
Tyrone Ellis and Chris Harris both won Closest to the Pin and Jim Paprocky and DJ Smith took home the Longest Drive honors.
The Most Honest Golfers award went to Angela Chewning, Joel Albinowski, Brandon Kelly, and Jake Preiser.
There was also a grand prize drawing for a 55" Samsung flat screen TV won by Jacob Raynor.
About Dayton T. Brown, Inc.
Dayton T. Brown, Inc. (DTB) has been synonymous with the pursuit of excellence and customer service for over 70 years. As a leader in the fields of testing, engineering, logistics, technical publications, and military mission systems, DTB has gained national respect and recognition. The Company was founded in 1950 and is headquartered on 32 acres in Bohemia, NY. Today, the Company is composed of three divisions, whose operations are widely diversified yet complement one another.
The Engineering & Test Division provides testing services for aerospace and defense, life support and survival equipment, and automobile, rail, transit, and other systems. Standalone engineering services include component and system evaluation, design and fabrication of specialized test equipment, field data acquisition, instrument calibration, design and failure analysis, preparation of test procedures, product improvement and reverse engineering services.
The Technical Services Division provides technical documentation and logistics/maintenance planning. Typical publication and illustration services include technical writing, technical illustration and graphics, data conversions, parts listing, and S1000D training and support. Logistics services include parts provisioning, supportability analysis, level of repair analysis, and other maintenance planning support.
The Mission Systems Division supports DoD rapid prototyping and limited production of updates to military aircraft and ground systems with a focus on the Intelligence, Surveillance, and Reconnaissance community. We offer the breadth and depth of engineering expertise required to understand system requirements for design, prototyping, production, and support, delivering the best solution for your mission-critical program.