DTB Mission System Division Takes Delivery of Remote Quick Look Trailers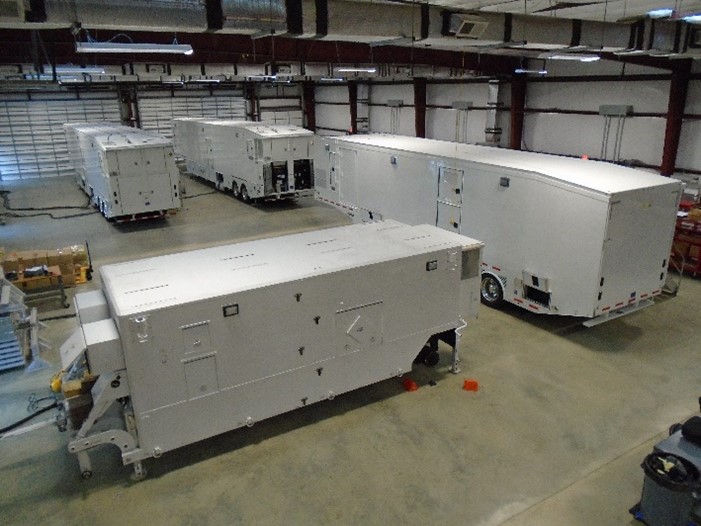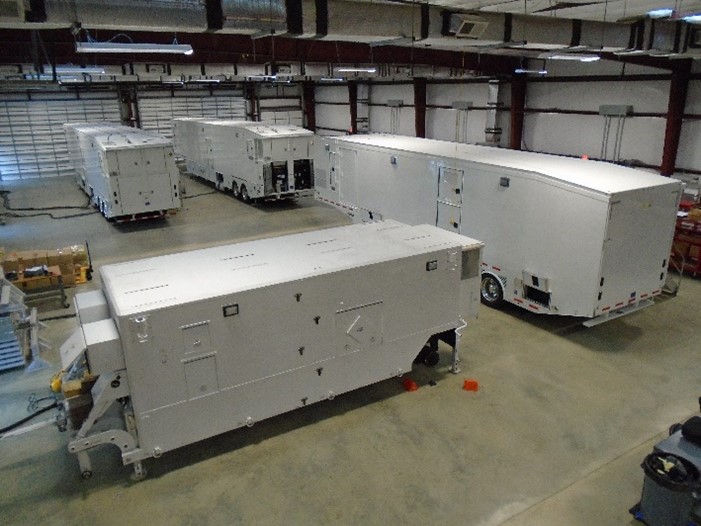 DTB recently took delivery of the second of three Remote Quick Look (RQL) trailers from our vendor, Featherlite Trailers. The RQL trailers are airmobile secure SCIFs (Sensitive Compartmented Information Facility) build to rigorous standards. The RQL system supports the Navy's MQ-4C Triton long range unmanned reconnaissance aircraft when deployed at remote locations.
Over the next 3 months, DTB will complete the integration of the RQL trailers by installing security systems, equipment racks, cabling, and other equipment prior to delivery to the US Navy.
The end product will be a mobile SCIF designed, engineered and tailored to the Navy's mission. Completely self-contained power systems provide independent operation in remote locations. They meet TEMPEST requirements, including RF shielding and acoustic dampening, providing a secure data center that guards against electronic surveillance and suppresses data leakage of sensitive security and military information.
About Dayton T. Brown, Inc.
Dayton T. Brown, Inc. (DTB) has been synonymous with the pursuit of excellence and customer service for over 70 years. As a leader in the fields of testing, engineering, logistics, technical publications, and military mission systems, DTB has gained national respect and recognition. The Company was founded in 1950 and is headquartered on 32 acres in Bohemia, NY. Today, the Company is composed of three divisions, whose operations are widely diversified yet complement one another.
The Engineering & Test Division provides testing services for aerospace and defense, life support and survival equipment, and automobile, rail, transit, and other systems. Standalone engineering services include component and system evaluation, design and fabrication of specialized test equipment, field data acquisition, instrument calibration, design and failure analysis, preparation of test procedures, product improvement and reverse engineering services.
The Technical Services Division provides technical documentation and logistics/maintenance planning. Typical publication and illustration services include technical writing, technical illustration and graphics, data conversions, parts listing, and S1000D training and support. Logistics services include parts provisioning, supportability analysis, level of repair analysis, and other maintenance planning support.
The Mission Systems Division supports DoD rapid prototyping and limited production of updates to military aircraft and ground systems with a focus on the Intelligence, Surveillance, and Reconnaissance community. We offer the breadth and depth of engineering expertise required to understand system requirements for design, prototyping, production, and support, delivering the best solution for your mission-critical program.